TEAM
The Spanish chapter of MIT Enterprise Forum is directed by a team with wide range of experience and areas of expertise.
Board Team
We inform, connect, and coach technology entrepreneurs
Juan A. Latasa is an experienced intra / entrepreneur, with +25 years of experience in the telecoms and internet industry, as a Marketing and Business Development executive, and has a demonstrated track-record in launching and growing successful technology businesses and startups internationally.
Juan has been since 2017 the President of the Entrepreneurship Forum Spain (www.efs.mit.org), part of a global network of MiT Alumni, very involved in the entrepreneurship community in Spain.
Juan is currently a Director in a new Corporate Venture unit at UNIR, Universidad the Internet (www.unir.net ), a new Spanish unicorn in online education (BME: PROE).
He has also been teaching Entrepreneurship for several years at the International Program of Universidad Francisco de Vitoria, then at the Global MBA of Instituto de Empresa, and since the launch in 2019 of the new Master in Management (MiM) Program at IESE in Madrid, and currently with Accenture in new emerging countries such as Saudi Arabia.
Additionally, Juan has worked for many years part-time as an advisor for technology startups mainly in areas of Marketing and international Business Development. He has collaborated in the last years with Allot Communications (www.allot.com , Nasdaq: Allt), a leading Israeli B2B cibersecurity provider with customers worldwide. He is currently contracting with Accenture in entrepreneurship projects in the Middle East.
A natural of Madrid, Juan´s career started at MiT (Cambridge, Massachusetts) where he studied since 1987, and graduated in Physics with honors in 1991, and later worked at the MiT Media Lab.
Later, Juan did the Executive MBA at IESE, and moved to work +18 years in the telecommunications industry, in many positions in the 3 world´s largest Operators (AT&T, Telefónica, and Vodafone) primarily in Business Development, Strategy and Marketing functions around Internet and Broaband products. During those years of the Internet revolution, he was a "serial Intrapreneur" contributing and creating from scratch new business units or new companies (eg, Telefónica´s Terra, B2B Adquira, and O2´s Broadband business in UK and Ireland), or designing and launching new innovative products.
In 2012, he founded his own Consulting and Investment firm for technology startups, J21 Partners Consulting & Ventures (www.j21partners.com ), where he launched and led several startups. Together with other partners and with Israeli fund Giza Ventures (www.gizavc.com), he was co-founder GP SwanLaab VC (see www.swanlaab.com), a new international €40 Million fund in Spain, which has invested to date in a dozen top technology B2B companies. He is also a founding partner in Impaqteq, a new sustainable technology VC fund, powered by MiT Alumni.
Juan is married and lives in Madrid, and with his wife Patricia, is a proud father to a large family, his most important start-up.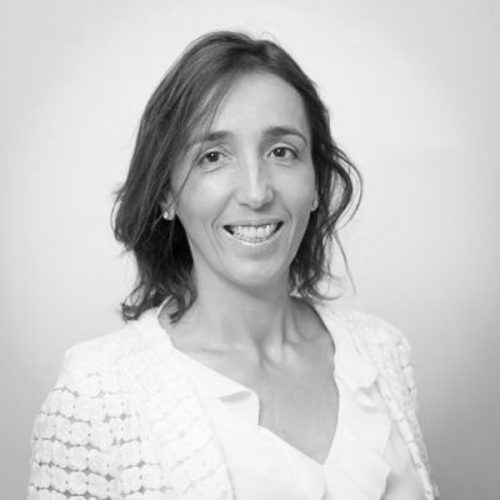 Clara Pombo holds a MBA (with Hons) from Sloan School of Management, MIT, Master Law Degree (LL.M.) from Fordham Law School, New York and a Law Degree from Universidad Complutense, Madrid and Gottingen University, Madrid.
She is Global Director at Intellectual Property Company Clarke, Modet & Cº, a responsible for Marketing and Business Development activities.She oversees a Global Team advising multinationals and local technology entrepreneurs on their IP filing and enforcement strategy in Latinamerica.
Prior to joining Clarke, Modet Cº she worked for T-Mobile International in London where she led and implemented the content acquisition and monetisation strategy of their Media Business. In addition to working in the telecom department for Gomez-Acebo & Pombo in Barcelona and Brussels, she started her career at Skadden, Arps, Meagher and Flom in NYC where she worked at their M&A department.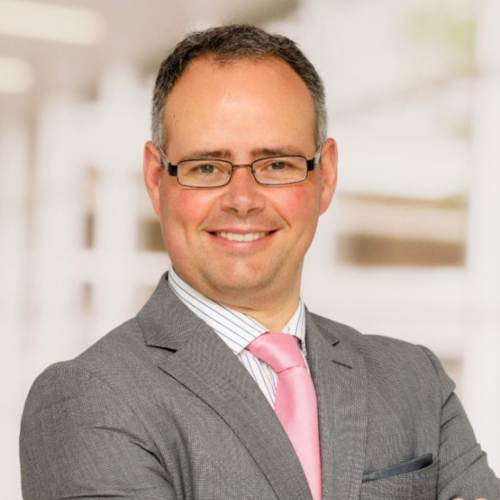 Director de Tecnología de Cadena de Suministro, Experto Sectorial.
19+ años de experiencia y una carrera internacional en la intersección de Cadena de Suministro, Big Data e Inteligencia Artificial.
MBA de 2 años en MIT (EEUU), Doctorado en Ingeniería Informática e Investigación Operativa
Experiencia en los sectores de Cadena de Suministro y Fabricación (9 años), Energía (7 años), y Movilidad urbana (7 años).
Emprendedor con éxito. Empresa adquirida en 2017.
Líder de equipos distribuidos globalmente (trabajando en remoto) de más de 20 personas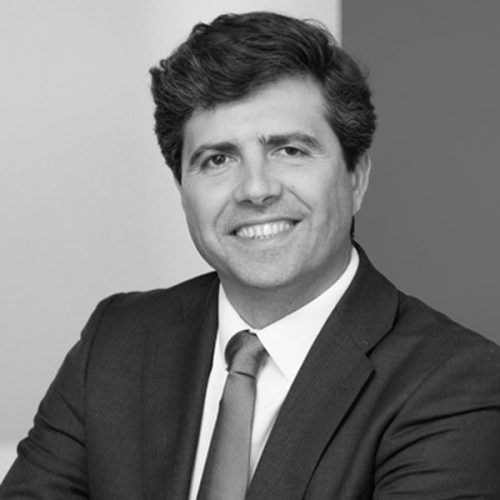 Pablo Fernández de la Torre holds an Engineer Degree with honors from Madrid's Universidad Politécnica and a Master of Science from the Massachusetts Institute of Technology. He is Co-founder and CEO of New Network Solutions (N2S), a technology-based service company focused on intelligent building solutions.
Prior to that, he worked in engineering, in research and development, and management consulting. He has worked for TNT Logistics, at McKinsey & Company in Amsterdam and Madrid, for United Airlines in Chicago, as well as for the International Center for Air Transportation in Boston and INECO in Madrid.
Leadership
The Spanish chapter of MIT Enterprise Forum is directed by a team with wide range of experience and areas of expertise.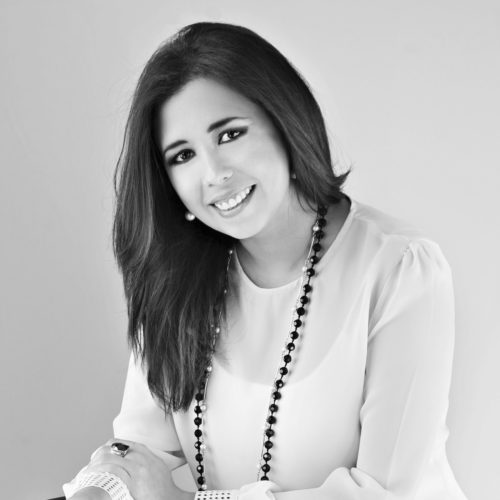 C.E.O y Fundadora de Dronak Robotics, Leadership Team del MIT EF Spain, Embajadora de Talent Woman España, Honest Strategy, Hace Parte del Boad de la HAC- Hispanic American College y del C.E.O. Clubs Spain. Elegida como Delegada para la Cumbre Cop25 Madrid De La Onu.
Fabia Silva es una impulsora de la poderosa alianza entre los seres humanos y la tecnología para transformar las comunidades en el mundo. Fabia es una empresaria consumada, experta en la creación y estrategia de modelos corporativos innovadores. Por más de dos décadas, Fabia se ha dedicado a empoderar empresas para su internacionalización tanto en Europa como en Brasil. Además, Fabia ha fundado y dirigido exitosas empresas en distintos ámbitos como la arquitectura, gastronomía, moda y ahora, tecnología. Ella es activa promotora y oradora en temas de diversidad, equidad de género y empoderamiento de la mujer, ODS, sostenibilidad y tecnología entre otros.
Actualmente, Fabia es CEO y socia fundadora de Dronak, una empresa de tecnología arraigada en Bilbao, España, además de Embajadora de Talent Woman España, Honest Strategy, hace también parte del Leadership Team del MIT Enterprise Forum Spain y es una de las responsables de su chapter en Bilbao para el País Vasco. Es Directora para Brasil de la HAC- Hispanic American College y es miembro del C.E.O. Clubs Spain.
Dronak es a día de hoy una empresa reconocida a nivel nacional e internacional como empresa innovadora en el campo de las buenas prácticas y valores sumados a la tecnología. Dronak tiene como misión la transformación de comunidades e industrias en todo el mundo, utilizando la creatividad e ingenio de los seres humanos con el poder de la tecnología para producir soluciones a un coste accesible, a la medida y de manera sostenible. Dronak tiene el compromiso de ayudar a construir ciudades y países más sanos, seguros, eficientes y prósperos con la robótica –drónica pilotada remotamente como aliada. Dronak ha obtenido 13 premios en sus casi cuatro años de existencia en las áreas de innovación, excelencia, diversidad, formación y modelo de negocio dentro del campo de las startups de robots pilotados remotamente (drones).
Bajo el liderazgo de Fabia, se ha creado dos empresas más; Bots Xperience Organización para promover el conocimiento acerca de la robótica, drónica y tecnologías afines para personas con inquietudes sobre el mundo tecnológico. Bots Xperience está dividida en dos proyectos; DroneNBots y Braiis, ambas enfocadas en desarrollar kits educativos de robótica basados en drones personalizables y didácticos para niños y adultos. La plataforma EduKadrone, una empresa de entrenamiento y capacitación on-line en drones, robótica y tecnologías afines.
En 2018, Fabia fue elegida Embajadora de la ALF- Fundación de Liderazgo Avanzado para la Economía Circular y la Innovación Tecnológica en un evento en Madrid que contó con la presencia de cuatro Premios Nobel incluyendo al expresidente de los EE.UU., Barack Obama. Una oradora recurrente, Fabia tiene un amplio portafolio de conferencias que van desde la formación de empresas y el uso de modelos de innovación y tecnología para empoderar comunidades en el mundo y de inclusión de las mujeres en los entornos tecnológicos. Fabia también en sus ponencias trata de poner en valor de las personas, la humanización de la robótica y la tecnología accesible junto con los valores de cuidado del planeta y la sostenibilidad.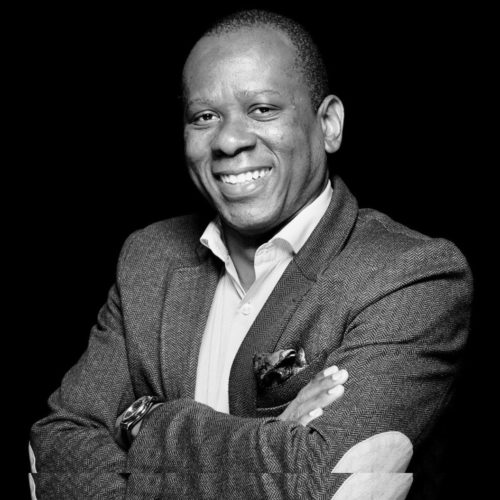 As a Leadership Team Member of the Entrepreneurship Forum Spain powered by MIT Alumni, my passion for driving positive change and fostering a culture of innovation perfectly complements my role as a trilingual financial professional. Drawing on innovative Information technology solutions, I have had the privilege of working with esteemed companies such as BNP PARIBAS and BBVA, providing them with strategic insights, process improvements, and data governance recommendations. My dedication to innovation extends beyond finance, as I am also part of the Scale Up Partner team, supporting high-potential B2B international technology companies and start-ups seeking to access European and LatAm markets. Together, we seek out the brightest and most innovative solutions in various industries like Fintech, Insurtech, Edtech, Proptech, Biotech, Regtech, Foodtech, Healthtech, and Retailtech, and bring these imaginative solutions to corporate organizations across sectors such as Banking, Energy, Retail, Hospitality, Health, Agriculture, and more. With a specialization in Deep Tech and extensive experience in Business Development and FinTech Innovation, I am determined to contribute my expertise to empower aspiring entrepreneurs, nurture startup ventures, and shape the future of entrepreneurship in Spain.